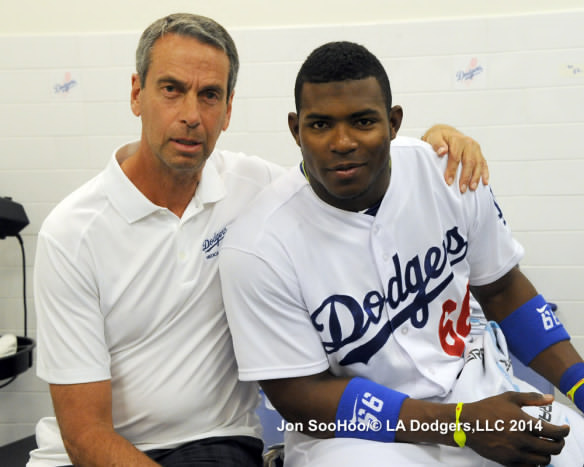 Dr. George Billauer and his chiropractic expertise, have been a fixture on the Westside of Los Angeles for over 30 years. A graduate of the Los Angeles College of Chiropractic, Dr. Billauer has an extensive background in treating Olympic, professional, college and recreational athletes. This, together with his certification as a personal trainer, has allowed him to refine his treatment of musculoskeletal and athletic injuries to the highest level.
His expertise in these areas placed him in a position to be named one of the first Doctors of Chiropractic ever to serve in an official capacity with a professional sports franchise. He first assumed this role with the San Diego Sockers of the North American Soccer League (1979). He was with the San Diego Sockers as they won 10 Championships in the late 70's into the 80's. Dr. Billauer has since held a similar position with the U.S. Men's National Soccer Team (1992-2013), Major League Soccer's Los Angeles Galaxy (1996-present) and Chivas U.S.A. (2005-present), as well as the Los Angeles Dodgers (2012-present).
In addition, he has been actively involved in providing quality chiropractic care to the pro beach volleyball tour (AVP), World Team Tennis, the U.S. Olympic Team and world heavyweight boxing champions Vitali and Wladimir Klitschko.
At the same time, he has made significant contributions to his local community. He is a winner of the prestigious "Sparkplug Award" presented by Pacific Palisades for community service and served as the head coach of the Palisades High School Boy's Varsity Soccer Team from 1988 to 1996 in a volunteer capacity.
Since 1999, he has maintained the role as an advisor to the Board of Directors for the Life Rolls On Foundation. This organization, formed after his youngest son Jesse was paralyzed in a surfing accident, is dedicated to raising awareness and funds for the treatment and cure of spinal cord injuries.
Dr. George likes to spend his free time reading, playing golf and enjoying time with his two granddaughters.
Education
Graduate Los Angeles College of Chiropractic 1977
Graduate New York University 1973
Personal Trainer Accreditation 1999
Professional Affiliations
Past Member of:
American Chiropractic Association (ACA)
California Chiropractic Association (CCA)
CCA, Region 6 Ethics Committee
CCA, Sports Injury Council
International Sports Chiropractic Federation (Founding Member)